Biography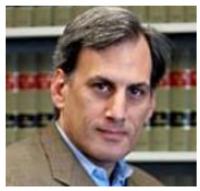 Chris Patti began serving as UC Berkeley Chief Campus Counsel in 2010. From 1990-2010, he was a member of the Office of the General Counsel in Oakland where he specialized in litigation involving academic and student affairs, constitutional issues, class actions and other complex matters. 
Prior to joining the University in the Office of General Council (OGC), Chris practiced general corporate litigation at Heller, Ehrman in San Francisco. His practice at OGC has focused on litigation and advice involving academic issues, student affairs, free speech, equal protection, privacy and public records. He has worked closely with the UC campuses, including Berkeley, on the development and revision of many important policies. He has represented the University in many high profile matters, successfully spearheading litigation that has returned substantial revenue to the University. He has worked extensively with federal, state and local government agencies, the legislature, community organizations and the media. He is a nationally recognized leader in many areas of higher education law and policy development.

Chris is a graduate of Dartmouth College (A.B. 1980) and the University of Virginia School of Law (J.D. 1983) where he was Articles Editor of the Law Review and a member of the Order of the Coif. After law school, Chris served for one year as law clerk to the Honorable Frank M. Johnson, Jr. on the U.S. Court of Appeals for the Eleventh Circuit.


---
Contact Information
Patti, Christopher - Chief Campus Counsel
Gomez-Downing, Lupe - Executive Assistant
Telephone: (510) 664-4971