Biography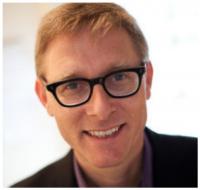 Associate Chancellor Nils Gilman is a strategic advisor to the Chancellor and responsible for the effective administrative organization and daily functioning of the Office of the Chancellor.
Nils works closely with the Chancellor and his senior leadership team, across a range of day-to-day and long-range responsibilities. Nils represents the Office of the Chancellor to a variety of internal and external constituencies, providing leadership and overall project management for key strategic projects as well as coordinating activities and communications. Nils also provides the Chancellor with briefings, administrative and policy support, and strategic advice.
Prior to joining the Chancellor's staff in 2014, Nils was the founding Executive Director of Social Science Matrix, Berkeley's new flagship institute for social scientific research. He spent the previous 13 years as an executive at various software and consulting firms, including Salesforce.com and the Monitor Group. The author of Mandarins of the Future: Modernization Theory in Cold War America and numerous other publications on history, politics, and technology, Nils holds a B.A. (1993), M.A. (1995) and Ph.D. (2000) in History from Berkeley.


---
Contact Information
Gilman, Nils - Associate Chancellor/Chief of Staff

Moore, Kathleen - Executive Assistant
Telephone: (510) 642-3548