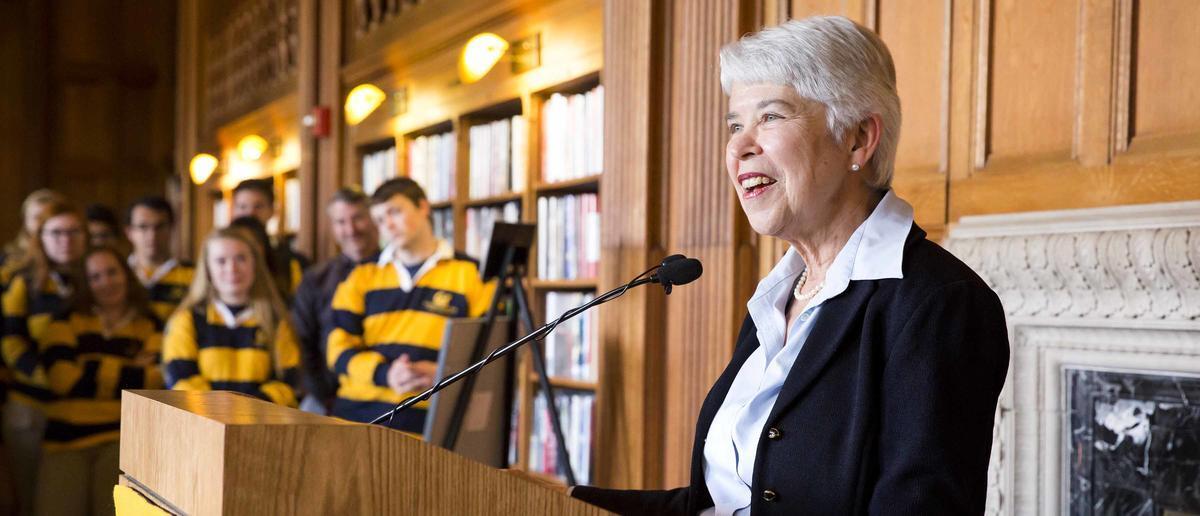 A welcome from Chancellor Carol T. Christ
UC Berkeley is a place of immense intellectual vitality, where some of today's brightest students and scholars work together to deepen understanding of the world we live in. It is also a place that is steadfastly committed to widening the doors to educational opportunity, a place that sets young people from all backgrounds on a path towards success in their lives and in their careers. This combination of excellence and access is what defines and animates us; it is truly Berkeley's DNA.
I arrived at Berkeley in 1970 as a freshly minted PhD who had never been west of Philadelphia, and this institution transformed me – just as it continues to transform so many of those who study here, work here, visit, and otherwise come into contact with our campus. I consider it a great honor and privilege to serve this incredible institution and its community as UC Berkeley's eleventh chancellor. Fiat Lux!
Carol T. Christ
Chancellor