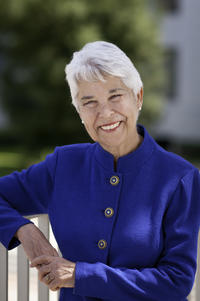 The Chancellor's Corner is a place for Chancellor Christ to discuss her priorities for UC Berkeley and to keep the community apprised of how the campus' seniormost administrator spends her days. Entries range from discussions of the meetings Chancellor Christ attends and what she learns from various constituents, to personal reflections on the pressing issues facing the campus, to commentaries on broader topics in society and the world of higher education.
Updates do not follow a strict cadence, but Chancellor Christ tends to write once or twice a month.
Many posts on the Chancellor's Corner are also cross-posted to the Berkeley Blog.