Chancellor's Community Partnership Fund


Contents
(Chancellor Dirks presents goalball player Judith Lung with her jersey. Goalball is a program of the 2015-2017 recipient Athletics for All partnership. Photo by Kevin Ho Nguyen.) 


Chancellor's Community Partnership Fund 2016-17 Recipients
The Chancellor's Community Partnership Fund (CCPF) is thrilled to announce the 2016-2017 recipients. A total of $250,000 will be awarded to 18 partnerships that aim to improve the quality of life in Berkeley through education, art and culture, economic self-sufficiency, neighborhood development, and community safety. Each of the funded projects will be carried out collaboratively, featuring a partnership between a local organization and UC Berkeley, students, faculty or staff. Entering its tenth year, the Partnership Fund has awarded $2.5 million since 2006 and supported 149 partnerships. This year's 18 partnership recipients were selected from a pool of 43 proposals totaling more than $1 million in funding requests. 
WHAT'S NEW FOR THE 2016-17 CYCLE?


For the 2016-2017 grant cycle, education-based grants are required to identify how the project or program aligns with and forwards the goals of the 2020 Vision for Berkeley's Children and Youth.
The 2020 Vision is Berkeley's community-wide effort to end the disparities in academic achievement that exist along racial lines among children and youth in Berkeley.  The 2020 Vision represents a commitment by the Berkeley Unified School District, the City of Berkeley, the University of California at Berkeley, and several community partners to achieve the following: That all children, regardless of race, ethnicity, and income, who enter Berkeley Schools beginning in 2007 (and remain in the district) will achieve equitable outcomes with no proficiency differences by the time they graduate in June, 2020; and that all children born in Berkeley in 2007 and beyond, receive a healthy start and are equally ready to learn and succeed in Berkeley Public Schools. For more information visit the website for the 2020 Vision for Berkeley's Children and Youth.back to top
(Caption: Lacuna, from the first Bay Area Book Festival (Fund recipient 2015-16) was a monumental, participatory art installation.)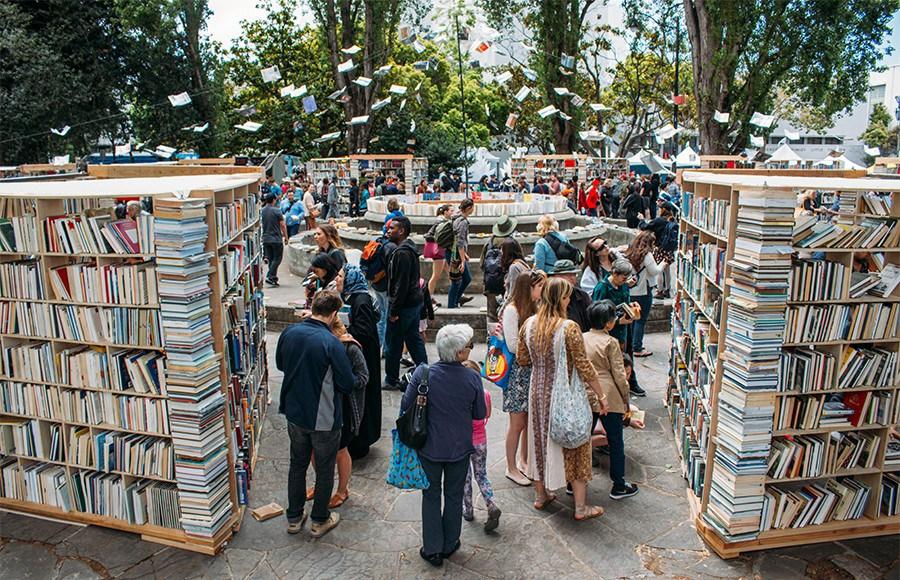 2016-17* GRANT application TIMELINE
please note, the 2017-18 cycle will launch in Fall 2016. The timeline will be similar to the below:
Fall semester dates
September 24, 2015: Grant Application Cycle Launched
November 9, 2015: General Community Mixer 
December 11, 2015: Pre-Application Forms Due

Spring semester dates
Late January/Early February: Full Applications Requested from Selected Applicants
March 7, 2016: Full Applications Due
May 2016: 2016 - 2017 Partnership Grant Awards Announced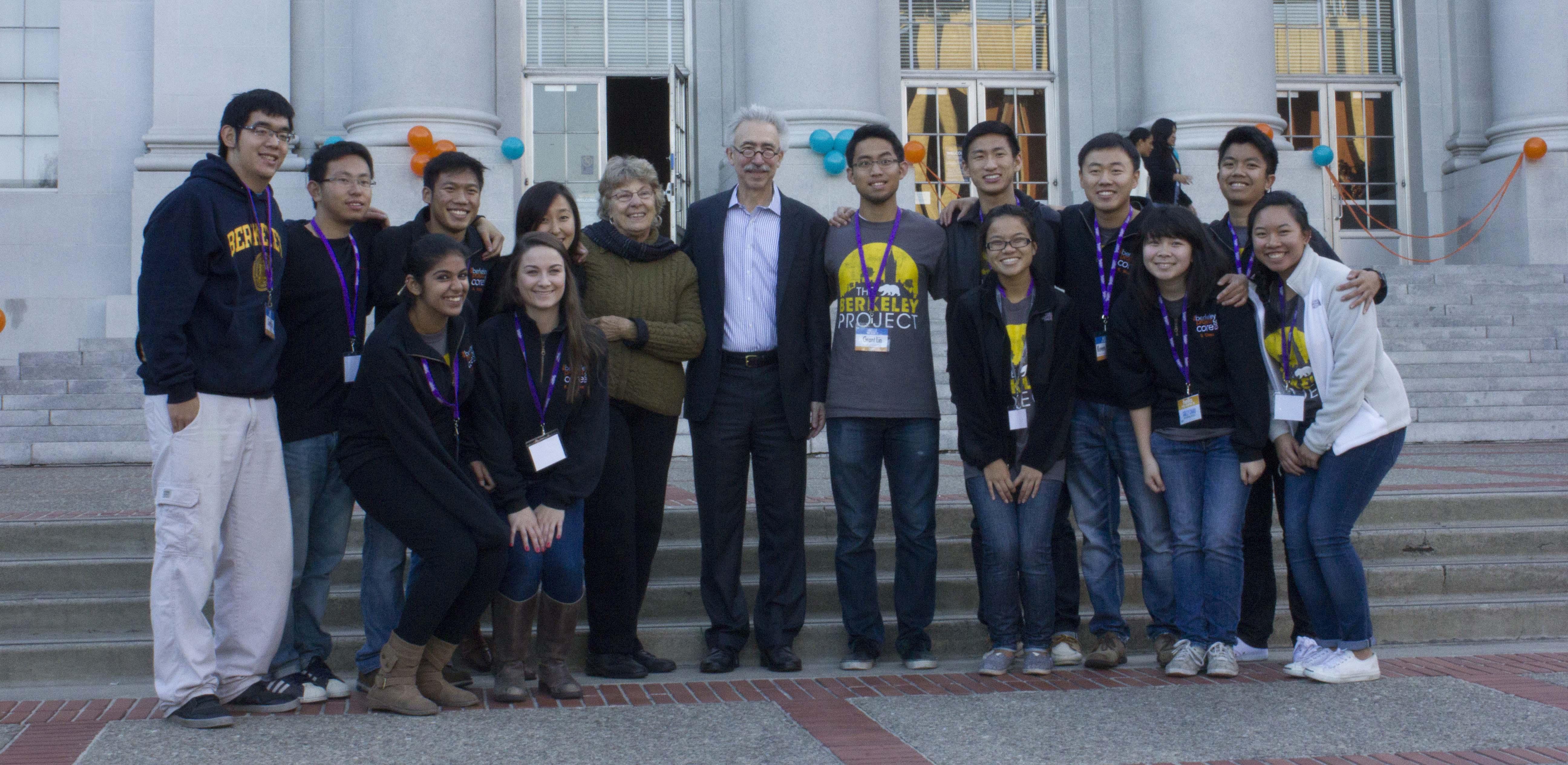 Chancellor Nicholas Dirks and Cal students participate in Berkeley Project Day (2013)


ABOUT THE FUND
Established by Chancellor Robert Birgeneau in 2006 and continued by Chancellor Nicholas B. Dirks, the UC Berkeley Chancellor's Community Partnership Fund (the Partnership Fund) supports projects and programs that establish, extend and strengthen collaborative partnerships between UC Berkeley and the wider Berkeley community. The Partnership Fund seeks to enhance the quality of life for people who live and work in Berkeley by providing grant funding to neighborhood improvement projects and community service programs that link the university's energy and resources with those of the community. For more information about the history of the Partnership Fund, see the CCPF Community Report (download PDF) or download the FAQ (download PDF).
The Partnership Fund supports neighborhood improvement projects and community service programs that utilize collaborative relationships between UC Berkeley and the community to address critical needs in the following thematic areas:
Arts and Culture
Community Safety
Economic Development
Education
Environmental Stewardship
PAST PARTNERSHIP FUND GRANT RECIPIENTS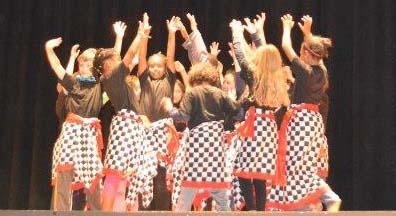 Pasangan Partners (2012)
 PARTNERSHIP FUND COMMUNITY REPORTS
ADDITIONAL INFORMATION
For more information about the Fund or if you have questions about the grant application, please e-mail calpartnershipfund@berkeley.edu or contact UC Berkeley's Office of Government and Community Relations at 510-643-5299.
Berkeley Unified in Literacy Development (2012)