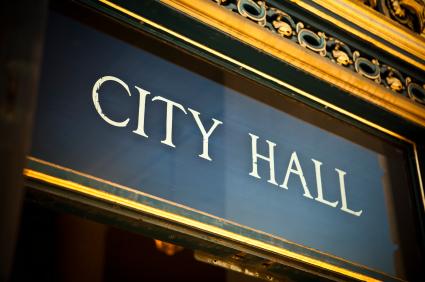 Contents
Chancellor's Community Partnership Fund
Since its establishment in 2006, The Chancellor's Community Partnership Fund has awarded nearly $3 million to 171 diverse neighborhood improvement projects and community service programs that utilize collaborative relationships between UC Berkeley and the community to address critical needs. The Fund supports exciting and innovative campus-community partnerships that yield real-world results in the areas of arts and culture, community safety, economic development, environmental stewardship, and education. The Fund's grant cycle begins in the fall semester to give interested community and campus partners adequate time to establish and develop strong partnerships before application materials are due. Learn more about the Chancellor's Community Partnership Fund, the grant application process and previous grant recipients.
Cal Move Out
The Cal Move-Out program, developed by the Chancellor's Advisory Council on Student-Neighbor Relations in 2007, brings together the resources of the University of California, Berkeley and the City of Berkeley in an effort to decrease the environmental and social impacts of illegal dumping in near-campus neighborhoods at the end of the academic semester. Students often do not have the means or are unsure of how to properly dispose of unwanted items like mattresses, couches, and small appliances, etc. Unfortunately, many of these items are left curbside, an environmentally harmful practice that the campus community has been trying to eliminate by educating students and providing relevant resources. Cal Move-Out program combines outreach to students and property owners about responsible disposal and reuse strategies as well as the deployment of large debris bins in the student-dense neighborhoods near campus. Learn more about the Cal Move-Out program and local resources.
For the 2020 move out season, visit calmoveout.com, a website designed by students for students, that provides tips and resources for students to have as safe (and as sustainable) a move out as possible during the COVID-19 pandemic.

Cal Move In: Don't Trash Your New Neighborhood!
Moving into a new home is an exciting time – you've got a new place to settle into, new neighbors to get to know, and new spots to put your stuff. Before you get too busy getting to class, take advantage of local resources designed to help you move in – and properly dispose of your trash, recycling, compostables, and other unwanted items. Living at Cal provides tips and resources for those moving into a Cal Residence Hall; Cal Housing can assist you with local rental options; and campus resources like Reuse, Recycling, and Disposal Services and The ReUse Exchange will help you keep items out of landfills and off the street in front of your new home. Be sure to visit the The City of Berkeley's Reuse Guide and StopWaste.org.  You can also learn about green bins, plant debris and composting, and trash and recycling pick up schedules by visiting the City of Berkeley website, or checking with your landlord. Learn more about university and City of Berkeley partnership for recent Cal Move Out, Cal Move In campaigns and other local resources. Download the Cal Move In flyer for tips and resources to share!
Student-Neighbor Relations
ADVISORY COUNCIL ON STUDENT NEIGHBOR RELATIONS
Convened in 2005, the Advisory Council on Student-Neighbor Relations is dedicated to improving the quality of life in the neighborhoods adjacent to the campus.  Focused on facilitating communication, mutual respect and cooperation between Cal students and permanent residents the Advisory Council's primary aim is to build good student/neighbor relations. Since its inception, the Advisory Council has supported good neighbor initiatives, campaigns and programs that respond to the changing needs of Southside residents including: Cal Move Out, Cal Move In, Happy Neighbors, Every Bear Goes Home and collaborates with health education programs like PartySafe@Cal to engage and serve students and neighbors. Convened by Joseph Greenwell, Dean of Students and Chris Treadway, Assistant Chancellor of Government and Community Relations, in partnership with the ASUC External Affairs Vice President and City representatives, the Advisory Council meets regularly. During those meetings the campus and community stakeholders have opportunity to hear updates of work conducted in partnership with campus, city and community leaders; and consider new opportunities for collaboration. Check back here for updates. To learn more about the previous work of the Advisory Council, visit the Student Neighbor Relations archive. To learn more about current programs and initaitives and sign up for updates from the Advisory Council, this webpage. 

Happy Neighbors
Happy Neighbors seeks to create awareness and optimal neighbor relations through peer education and outreach. Launched in 2009 in the Parker-Piedmont Neighborhood, Happy Neighbors has recently expanded to 4 Southside neighborhoods, Parker/Peidmont, Dwight/Hillside, Willard, and Leconte. Happy Neighbors educates students and their neighbors about community expectations, relevant policies and laws, and police and student conduct procedures for possible alcohol, party, and noise-related violations. Happy Neighbors messages are promoted through the use of various media and outreach methods, often in partnership with PartySafe@Cal. 
To engage with students, Happy Neighbors staff and student health workers meet with students one-on-one. To engage with neighbors, Happy Neighbors staff attends neighborhood council meetings to provide resources, tips and Quiet Zone signs. Also in attendance are UC Berkeley staff from a variety of departments including Government and Community Relations, University Health Services and PartySafe@Cal the LEAD Center/Greek Life, Center for Student Conduct, and the Berkeley Police Department Southside Safety Patrol. 
For more information about the history of the program, download this outreach and education pamphlet and to find out about the next Happy Neighbors meeting, email Jen Loy at JenLoy@Berkeley.edu, Associate Director of Government and Community Relations and the manager of the Happy Neighbors program.
Cal Neighbors
Launched in 1998, Cal Neighbors was a print newsletter produced by the university and mailed to every resident in the city of Berkeley. Cal Neighbors sought to provide the residents with a direct connection to the Cal by publishing campus news and events that may have interested the community. Cal Neighbors temporarily switched to an online, quarterly newsletter, but the need for it diminshed thanks to the excellent reporting by local news providers like Berkeleyside, the student-run Daily Californian and the Cal's own NewsCenter, as well as other sources of campus news for Facilities Services, construction updates, and events as well as regular coordination with city and community partners.