Move Out and Cooperative Reuse have ended for 2023. See you in 2024!
Please visitCalMoveOut.com
 in early 2024 for exciting updates about Cooperative Reuse — a student-led program that seeks to recycle gently-used household items like furniture — 
and mattress recycling opportunties.
CalMoveOut.com is a website designed by Cal students, for Cal students that will be updated regularly to ensure that 2024's Move Out is as sustainable as possible — and that our Cal community respects the needs of our unhoused residents by NOT dumping your unwanted items on the folks you want to support. Check out  #calmoveout on instagram @cooperativereuseberkeley on facebook to learn more.

In the meantime:
DON'T dump your unwanted household items on the homeless! They create public health/safety concerns at encampments by attracting vermin and overwhelming the folks you 

want

 to help. 
The free collection of re-usable furniture and mattresses was brought to you by a partnership with Chipman Relocation & Logistics! And for the first time, Cooperative Reuse partnered with Goodwill San Francisco Bay for a donation drive. We hope to build off these partnerships for next year.
Welcome to Cal Move Out and Cal Move In!
Most of the following information was developed before the COVID-19 pandemic. While many of the tips for a sustainable Move Out still apply, some city and community services might still be curtailed. Please visit CalMoveOut.com for tips and resources to help you and your roomates ensure you Move Out is as sustainable (and safe) as possible.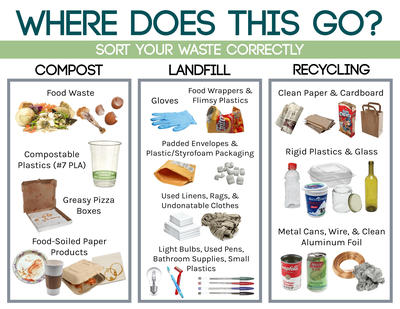 1. Safety First! Do NOT dump unwanted items or furniture on the curb. Materials left on the curb pose a risk to the homeless population, sanitation workers, people using the sidewalk, and elderly or vulnerable neighbors. It is illegal to leave materials on the curb and can result in imprisonment or fines of up to $1000.
    2. Plan ahead. Make a plan for what you will do with your furniture and unwanted items before you come back / before your lease deadline approaches. Considering selling, giving away, or storing possessions. 
    3. Plan a safe move out. Wear your mask if you are not vaccinated or can't maintain physical distance. Wash your hands regularly. Check our coronavirus.berkeley.edu for updates and resources to keep you, your neighbors and the Berkeley community safe. 
    4. Dispose of trash properly. See the Ecology Center's sorting guide and tips for keeping curbside recycling safe. If you have extra trash that will not fit in your trash receptacle, you can purchase extra prepaid trash bags from the Transfer Station, or take items directly to the Transfer Station. Talk to your landlord about ordering increased garbage collection services. Up to 2 mattresses and 2 electronics per residence can be dropped off at the Berkeley Transfer Station for free. To drop off additional electronic waste for free, see the ewaste Collective.
Donation resources. Many outlets that normally take donations are no longer accepting them. Visit www.tinyurl.com/berkeleydonations2020 or www.recyclewhere.org to view a list.
Don't trash your neighborhood! Avoid fines! And keep it out of the waste stream (If you can! 2020 makes it hard!).
AVOID FINES FOR ILLEGAL DUMPING!
Putting unwanted furniture on the sidewalk or in the public right of way is illegal dumping, with fines starting at $500. And overflowing bins can also result in citations and fines. In fact, violators can be imprisoned and fined up to $1000 a day. This year, at the urging of residents and elected officials, City teams are preparing to cite violators more quickly than ever before! 
 Here are a few tips to avoid fines:
See the Ecology Center's sorting guide for more information.
Visit StopWaste's RE:Source guide for nearby reuse, repair, recycling and safe disposal options.
If you have extra waste that will not fit in your receptacle, you can purchase extra, prepaid refuse or prepaid plant debris bags (for 1-4 unit properties) at the city's Transfer Station or the Berkeley Ace Hardware, or take items directly to the Transfer Station.

Talk to your landlord/property manager about ordering increased garbage or recycling collection services if needed. Up to 2 mattresses and 2 electronics can be dropped off at the Berkeley Transfer Station per visit for FR

Work with your landlord or property owner to schedule extra service or c

all Public Works to schedule extra service (510) 981-7270.

Do you live in a multi-unit apartment, coop, or home? Work with your landlord to arrange for dumspter rentals.
Help keep your neighborhood clean and safe: eport dumping or overflowing trash/recyling bin to 311 or customerservice@cityofberkeley.info.

Most importantly, check out the resources below to divert items from the waste stream — reduce, reuse and recycle! 
QUICK LINKS TO RESOUCES*
*More details about these important services are below
About the Cal Move-Out program
The Cal Move-Out program, developed by the Chancellor's Advisory Council on Student-Neighbor Relations in 2007, brings together the resources of the University of California, Berkeley and the City of Berkeley in an effort to decrease the environmental and social impacts of illegal dumping in near-campus neighborhoods at the end of the academic semester.
Students often do not have the means or are unsure of how to properly dispose of unwanted items like mattresses, couches, and small appliances, etc. Unfortunately, many of these items are left curbside, an environmentally harmful practice that we have been trying to eliminate by educating students and providing specialized services.
The program itself combines outreach to students and property owners about responsible disposal and reuse strategies as well as the deployment of large debris bins in the student-dense neighborhoods near campus.
Cal Move-In: Don't Trash Your New Neighborhood!
Moving into a new home is an exciting time — you've got a new place to settle into, new neighbors to get to know, and new spots to put your stuff. Before you get too busy getting to class, take advantage of local resources designed to help you move in – and properly dispose of your trash, recycling, compostables, and other unwanted items. Cal Housing provides tips and resources for those moving into a Cal Residence Hall, or other Cal housing options, and can assist you with local rental options. Resources like Reuse, Recycling, and Disposal Services, Craigslist and even Facebook Marketplace can help you keep items out of landfills and off the street in front of your new home.
Be sure to visit the The City of Berkeley's Reuse Guide and StopWaste.org.  You can also learn about green bins, plant debris and composting, and trash and recycling pick up schedules by visiting the City of Berkeley website, or checking with your landlord.
Keep reading to learn how to avoid fines for illegal dumping -- and use the following quick links and information about local resources to make your move easier and more sustainable.
Reuse, Recycling and Disposal Services
The ReUSE Online Exchange: The concept of finding and disposing of materials through an online medium is not new.  People sell and/or barter anything - from old house paint to broken strollers and gently used bicycles - and these communities of exchange are particularly popular in the Bay Area. Unfortunately, many of these websites leave students, without cars, out of luck. By establishing a focused community of givers and takers within a specific geographical region, the UC Berkeley campus, and the Online Materials Exchange facilitate direct encounters between campus affiliates -- students, staff, and faculty. In the fall, ReUse holds a Reader Giveaway and Clothing Sale to redistribute materials they collected to the campus community. They also donate clothing and school supplies to local charities.
The City of Berkeley's Reuse Guide: Listing of local organizations that accept a variety of reusable items, including furniture, appliances, and clothing.
City of Berkeley Recycling Services Did you know that Berkeley now accepts all plastic containers? Community-wide interest in recycling has brought us closer to the City's goal of diverting 75% of all refuse away from landfills. Click here to learn more about the wide range of recycling services and operation of the City's Transfer Station which receives materials that can be recycled, reused and composted.
DR3: Divert, Reduce, Reuse, Recycle Through a partnership with local landfills, garbage haulers and transfer stations, DR3 will take your old mattress and deconstruct it by hand. Using this method, 85-90% of a typical mattress can be recycled. Your mattress helps DR3 conserve landfill space, protect the environment, and provide jobs in the community. Click here to learn more about their services.  You can drop off your mattress at the Berkeley Transfer Station, (1201 2nd Street, 510-981-7270), and DR3 will pick it up to recyle it. 
The East Bay Depot for Creative Reuse  The mission of the East Bay Depot is to divert waste materials from landfills by collecting and redistributing discarded goods as low-cost supplies for art, education, and social services in our Depot Store.  If you want to drop off art supplies, school and office supplies, vintage anything, and more, the Depot Store has a limited amount of storage space. CCall ahead at 510.547.6470 for pre-approvalClick here to learn more about donating your stuff. Donation Hours: 11am-5pm 7 days a week; Store Hours: 11am-6pm 7 days a week. 
Donate your bike!
BicyCal is UC Berkeley's student-run, volunteer, hands-on bicycle repair and maintenance facility. They offer guidance and assistance with all matters bicycle. Their mission is to empower UCB students, faculty, and staff to successfully integrate the bicycle into their daily lives. Their primary service is opening up their facility to the public several times per week for "open shop", when anyone can borrow tools and receive guidance for virtually any bicycle repair. They accept bikes, bike tools, parts and frames in any state. Download their flyer to learn more and visit their blog to learn about updated schedules. 
Waterside Workshops uses vocational education as a method of promoting youth development, encouraging sustainable and healthy lifestyles, and cultivating positive change in the Bay Area community.  One of their programs, Street Level Cycles, is a full-service community bicycle shop that combines a do-it-yourself studio with a youth education program, creating a space where members of the community can learn to fix their bicycles while supporting local vocational training. Learn more about making bike donation  – Street Level Cycles accepts stripped bike, bike parts, and any level of used bikes. 
Resell or donate your clothing
Buffalo Exchange: sell your clothes for cash or store credit (585 Telegraph Ave, Berkeley)
Crossroads Trading Company: sell your clothes for cash or store credit (2338 Shattuck Avenue, Berkeley)
Goodwill: Donate your clothes and some household items (2058 University Ave, Berkeley)
Out of the Closet donate your clothes and some household items (1600 University Ave, Berkeley)
E-Waste
GreenCitizen has a number of drop off locations in the Bay Area and can accept any working or non-working electronic items, appliance, or portable devices that use electricity. The Berkeley recycling center is located at 1971 Shattuck Avenue, Berkeley, CA, 94704 click here to find other drop-off locations. GreenCitizen does not ship items overseas and all items collected are recycled within 150 miles of San Francisco. GreenCitizen offers a business pickup service to offices and buildings in the Bay Area. Pickup is free of charge if you have 10 or more qualifying items, which include laptops, desktops, servers, TVs and smartphones. If you have less than 10 qualifying items the pickup is $100. To schedule a pickup, you can fill out the form on their website. Download their informational flyer to learn more. 
Other Resources
StopWaste.org offers a wide range of waste prevention and recycling services to the residents of Alameda County to reduce waste and save money. StopWaste.Org takes furniture, medical sharps, batteries and CFL light bulbs. Resources include a database  that is searchable by household item (including e-waste), a list of what you shouldn't send to the land fill, a recycling wizard to help you figure out when and where you recycle in Alameda County and a tip-filled page dedicated to apartment dwellers.
The Ecology Center is a 43-year-old nonprofit organization, located in Berkeley, California, that focuses on the environmental impacts of urban residents. They address issues through educating, creating community momentum, building infrastructure to make change easy, and spreading positive solutions through convening and advocacy. Core issues include waste and consumerism, food and farming, climate change prevention and resiliency, and sustainable living
Alameda County Food Bank Arrange a food drive at your apartment with the Alameda County Food Bank by visiting their website or call the food bank hotline (510) 635-3663 ext. 318. Or email fooddrive@accfb.org with questions. May 13, 2017 is the Letter Carriers Food Drive. Put your non-perishable donation in a bag by your mailbox. The USPS will deliver it to a local food bank.
---
For more information, contact:
Office the Government and Community Relations, University of California, Berkeley
Phone: (510) 643-5299  Fax: (510) 643-0281