Chancellor's Community Partnership Fund

Contents
(State Senator and Cal Alumna Nancy Skinner attends the graduation of the Berkeley Underground Scholars a fund recipient.)
The 2019-20 Chancellor's Community Partnership Fund Grant Cycle Launches!
In the 2019-20 grant cycle the Chancellor's Community Partnership Fundwill provide approximately $290,000 in grants to innovative campus-community partnerships designed to improve the quality of life for Berkeley residents. Berkeley-based collaborative projects that focus on arts and culture, community safety, economic development, environmental stewardship and education are encouraged to apply. Proposed projects must include at least one university and one Berkeley community partner.
Potential applicants are invited to attend a Community Mixer and Information Session on Wednesday October 17, 4 to 5:30 pm at Berkeley City Hall (6th floor) to learn more about the application process and explore potential community and university partnerships. CCPF board members and the staff that administer the grants will be on hand to answer questions. (RSVP via the EventBrite!)
All grants will be for one-year projects or programs. Education-related grants applicants are required to demonstrate that their project is aligned with and furthers the objectives of the Berkeley's 2020 Vision: Equity in Education. 
Berkeley's 2020 Vision is a community-wide effort to end the racial disparities in academic achievement among children and youth in Berkeley, with a focus on improving outcomes for African American and Latinx youth. The 2020 Vision partners include: Berkeley Unified School District, the City of Berkeley, Berkeley City College, UC Berkeley and several community based organizations. More information about the 2020 Vision for Berkeley's Children and Youth will be provided at the mixer.
Applicants must complete a Pre-Application form which is due December 10, 2018 before 5 pm. Eligible projects must have at least one community partner and one university partner. UC Berkeley student organizations that are actively supported by a faculty or staff advisor, are encouraged to apply. For more information download the Grant Guidelines and Frequently Asked Questions
Fund application timeline and grant documents (2019-20)
2019-20 GRANT application timeline 
Fall semester dates:
September 21, 2018: Grant Application Cycle Launched
October 17, 2018: Community Mixer , 4 to 5:30 pm, Berkeley City Hall, 6th floor
December 10, 2018: Pre-Application Forms Due (before 5pm)
Spring semester dates:
February 2019: Full Applications Requested from Selected Applicants
March 2019: Full Applications Due
May 2019: Partnership Grant Awards Announced
Fall 2019: Funding released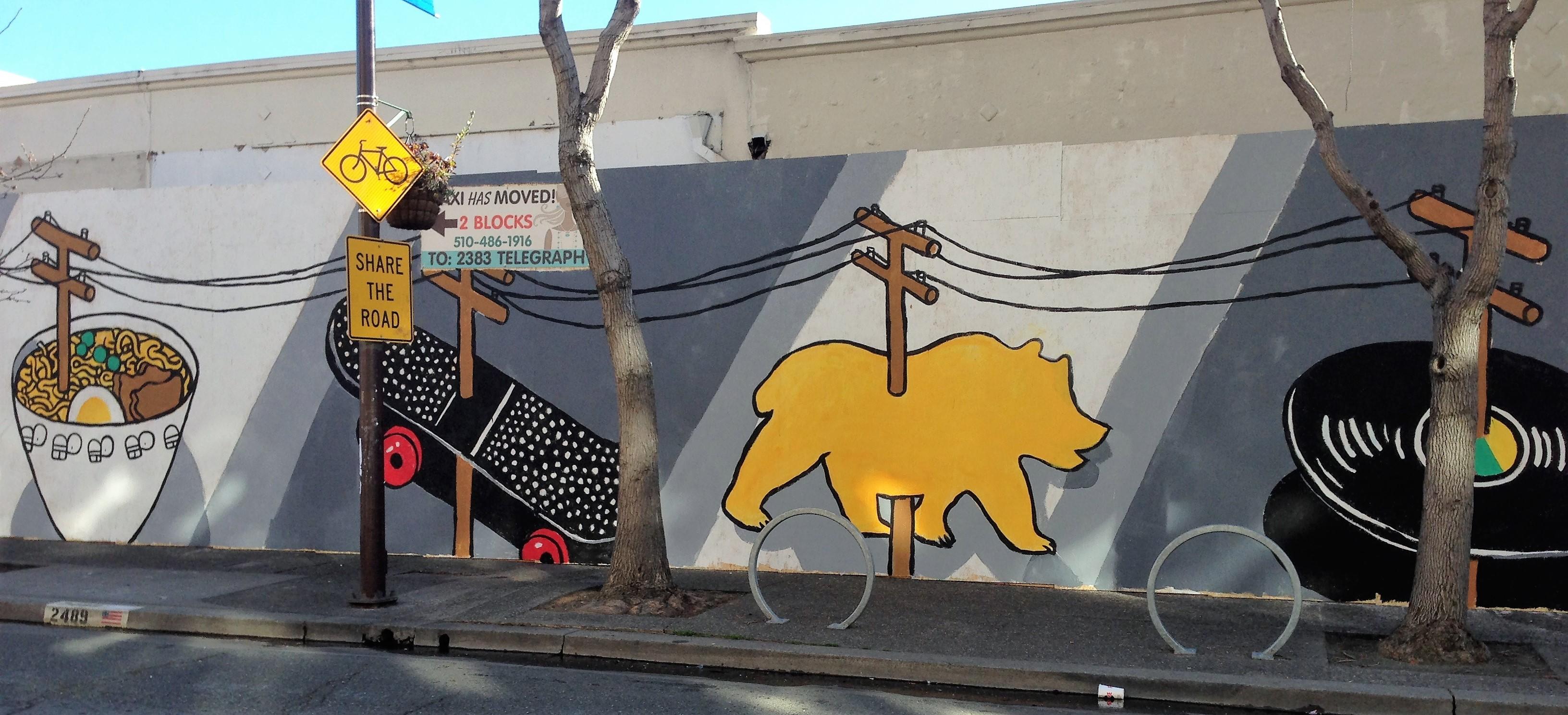 A mural by Nigel Sussman called "Wired" commissinoed by the Telegraph Business Improvement District, a fund recipient.
ABOUT THE FUND
Established by Chancellor Robert Birgeneau in 2006 and now continued by Chancellor Carol Christ, the UC Berkeley Chancellor's Community Partnership Fund (the Partnership Fund) supports projects and programs that establish, extend and strengthen collaborative partnerships between UC Berkeley and the wider Berkeley community. The Partnership Fund seeks to enhance the quality of life for people who live and work in Berkeley by providing grant funding to neighborhood improvement projects and community service programs that link the university's energy and resources with those of the community.
The Partnership Fund supports neighborhood improvement projects and community service programs that utilize collaborative relationships between UC Berkeley and the community to address critical needs in the following thematic areas:
Arts and Culture
Community Safety
Economic Development
Education
Environmental Stewardship
PAST PARTNERSHIP FUND GRANT RECIPIENTS
Pasangan Partners (2012)
PARTNERSHIP FUND COMMUNITY REPORTS
ADDITIONAL INFORMATION
For more information about the Fund or if you have questions about the grant application, please e-mail calpartnershipfund@berkeley.edu or contact UC Berkeley's Office of Government and Community Relations at 510-642-7860.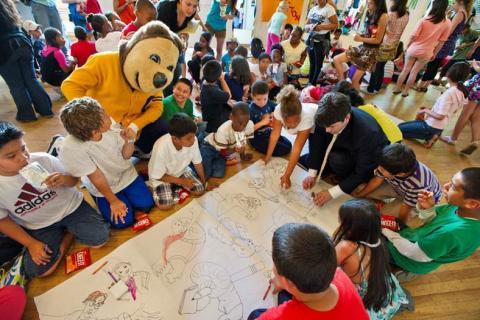 Berkeley Unified in Literacy Development (2012)