Chancellor's Community Partnership Fund
Contents
(State Senator and Cal Alumna Nancy Skinner attends the graduation of the Berkeley Underground Scholars, fund recipient.)
The 2022-23* Grant Cycle of the Chancellor's Community Partnership Fund
*The 2023-24 Granct Cycle of the Chancellor's Community Partnership Fund will be announed in November, 2022. Review the below for a preview of this next cycle (it will loo much the same, with an earlier application deadline.
The 16th cycle of the Chancellor's Community Partnership Fund launched February 2022.
In the 2022-23 grant cycle, the Chancellor's Community Partnership Fund will make approximately $300,000 in grants to catalytic campus-community partnerships designed to improve the quality of life for Berkeley residents.
The UC Berkeley Chancellor's Community Partnership Fund (the Fund) invests in projects and programs that establish new or existing partnerships between UC Berkeley and Berkeley community entities that improve the quality of life for people who live or work in Berkeley. The Fund seeks partnerships and collaborations that are designed to match the university's expertise and service with community wisdom and leadership. Eligibility is limited to projects and programs that have at least one community partner and one UC Berkeley partner. An ideal campus/community partnership gives students, faculty and staff an opportunity to bring the university's public service mission to life in community projects that further social justice and racial equity. Projects that benefit specific neighborhoods or groups of Berkeleyans are preferred.
All grants will be for one-year projects or programs. Education-related grant applicants are required to demonstrate that their project is aligned with and furthers the objectives of the Berkeley 2020 Vision: Equity in Education. The 2020 Vision is Berkeley's city-wide effort that strives to eliminate racial disparities in academic achievement in Berkeley's public schools. The 2020 Vision partners include: Berkeley Unified School District, the City of Berkeley, Berkeley City College, UC Berkeley and several community-based organizations. All grants are encouraged to align with relevant city policies and initiatives that were developed with community engagement and/or are equity focused.
Applicants must complete the Grant Application Packet, including a budget worksheet, due March 28, 2022 (please aim for before 5 p.m.). A limited number of Planning Grants will be accepted for groups or partnerships early in their process of developing an action plan and meaningful partnerships. Eligible projects must have at least one community partner and one university partner. UC Berkeley student organizations that are actively supported by a faculty or staff advisor, are encouraged to apply. For more information download the Grant Guidelines and Frequently Asked Questions.
Fund application timeline and grant documents for the 2022-23 cycle:
2022-23 Grant Application Timeline
February 2022: Grant Application Cycle Launched

March 28, 2022: Grant Application (or Planning Grant) due 
May 2022: Partnership Grant Awards Announced
Summer 2022: Funding released to community partners
2022-23 Fund Documents
If using the online forms, start by copying to your Drive or downloading. Then rename, using the guidance in the forms. 
Problems with the applications? Contact calpartnershipfund@berkeley.edu.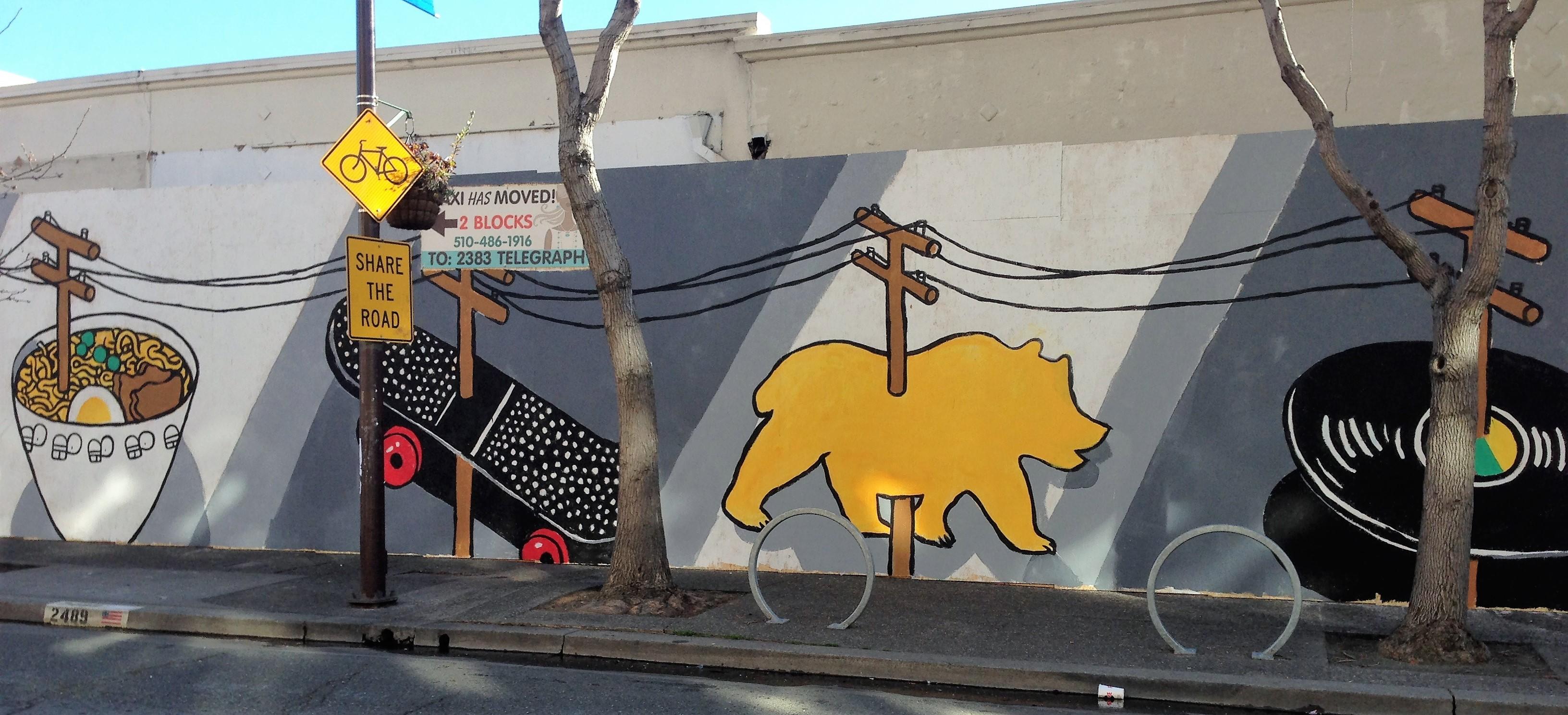 A mural by Nigel Sussman called "Wired" commissioned by the Telegraph Business Improvement District, a fund recipient.
ABOUT THE FUND
Established by Chancellor Robert Birgeneau in 2006 and now continued by Chancellor Carol Christ, the UC Berkeley Chancellor's Community Partnership Fund (the Partnership Fund) supports projects and programs that establish, extend and strengthen collaborative partnerships between UC Berkeley and the wider Berkeley community. The Partnership Fund seeks to enhance the quality of life for people who live and work in Berkeley by providing grant funding to neighborhood improvement projects and community service programs that link the university's energy and resources with those of the community
While the change strategies used by prospective grantees can be varied, ideal projects will utilize collaborative relationships between UC Berkeley and the community to address critical needs in the following thematic areas:
Arts, Culture and Placemaking
Community Health and Community Safety
Economic Development and Economic Empowerment
Education and Youth Development
Environmental Stewardship and Climate Resilience
Leadership Development and Civic Engagement
PAST PARTNERSHIP FUND GRANT RECIPIENTS
Pasangan Partners (2012)
PARTNERSHIP FUND COMMUNITY REPORTS
ADDITIONAL INFORMATION
For more information about the Fund or if you have questions about the grant application, please e-mail calpartnershipfund@berkeley.edu or contact UC Berkeley's Office of Government and Community Relations at 510-387-8639.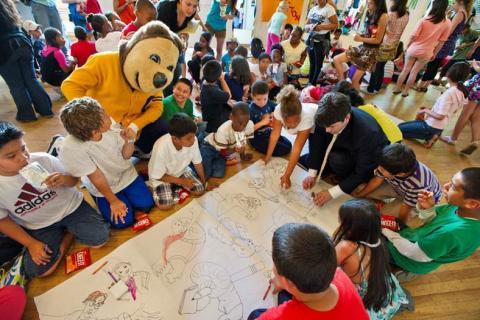 Berkeley Unified in Literacy Development (2012)